About Gavin's
Internship Program
Gavin's House of Talent is built on a foundation of experience. As an award-winning, fast growing, boutique brand communications agency, serving clients regionally, nationally and globally, we've designed our internship program to attract and advance talent in the industry.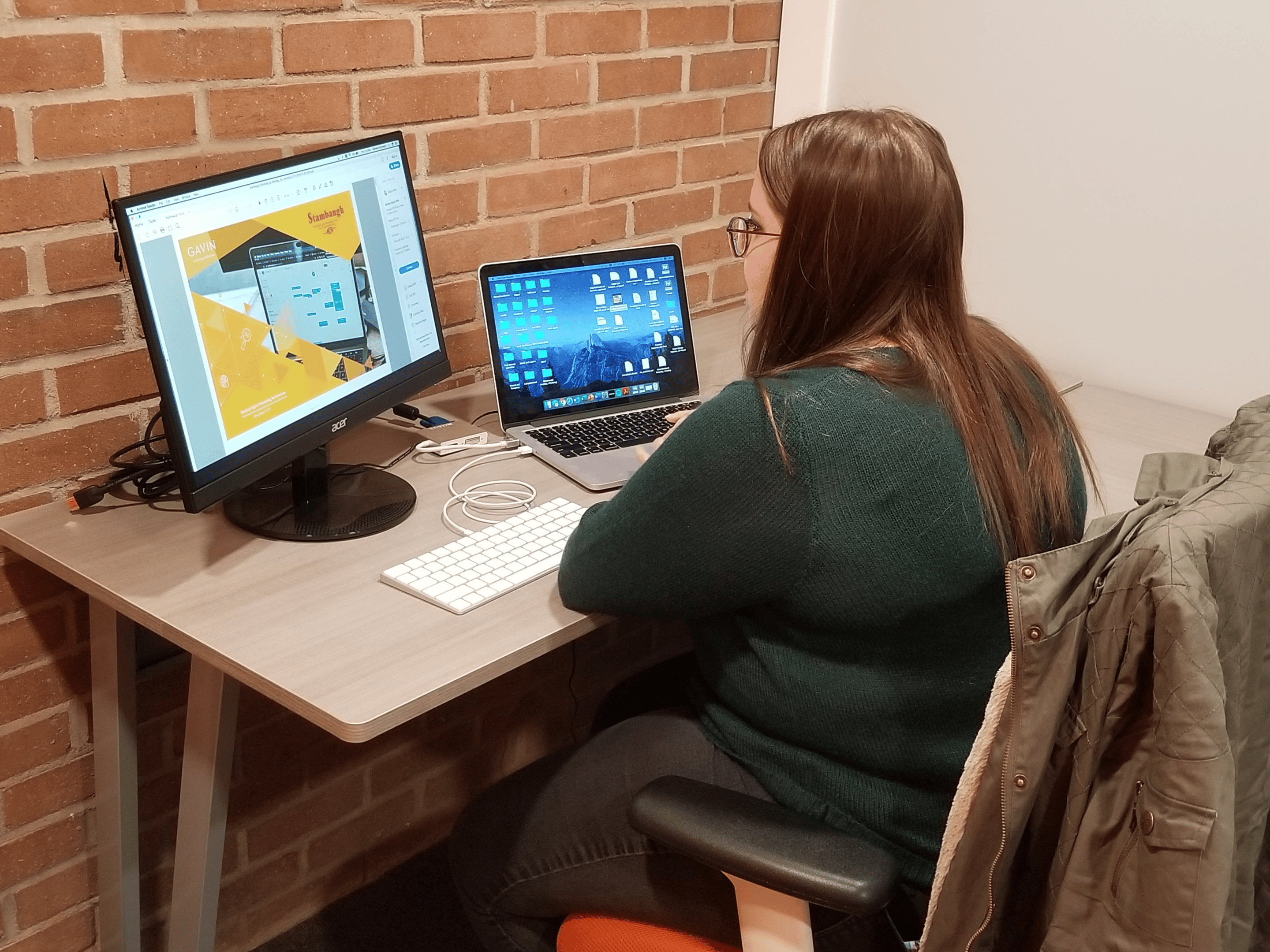 Our internship program offers true hands-on experiences that are rewarding and challenging, to affirm your interest in pursuing a career in communications, public relations, creative services and digital marketing.
While each role has different experience requirements, all Gavinterns are expected to have a strong work ethic, an eagerness to learn and the ability to think both strategically and analytically. Our internship is open to current students and graduates from all majors. See the job descriptions for details on required skills by position.
Take your first step toward a successful career in communications by applying to be part of the Gavinternship Program. Our agency is dedicated to more diverse voices around our table. Read more about our commitment to diversity, equity and inclusivity.
Our offer is simple: We provide you with real-world hands-on experience, the glory and underbelly, and you come away with a deeper understanding of how fast-track agencies achieve success as a team. As a boutique agency serving clients in a variety of industries reaching audiences of every background, we value diverse voices at our table. We encourage BIPOC, LGBTQ and other identities to apply.
When I first started at Gavin as a part-time Front Desk Assistant, I had hopes of enhancing my career in the Public Relations field. With the support from my managers to the executive team I was able to accomplish this. From professional development courses to team trainings and working with an experienced team allowed me to grow both professional and personally every day. I am proud to say I work for a company that truly value their employees as individuals and continue to help each person reach their goals while producing great client work.
It has been amazing working with Gavin for their spring internship. They are really a close-knit team and the company feels like home. Everyone is super welcoming! They really do a great job at striving for growth not only on a large scale but for each individual team member. Speaking specifically to their internship program I feel as though they put a lot of emphasis on making sure their interns feel valued and are taking away experience and learning. I know I personally have learned so much about what it is like being in the industry.
As a recent graduate student entering the workforce during a pandemic, I struggled to find employment.  However, Gavin's internship afforded me the ability to expand my knowledge and skillset to prepare me for the next big thing. At Gavin, you are not just an intern; you are part of a skillful team that provides you with the tools and support to succeed. I appreciate collaborating and learning from industry leaders and gaining hands-on experience with clients. My Gavinternship provided me with the opportunity to do meaningful work and advance toward my professional goals.